New Zealand Mini Nationals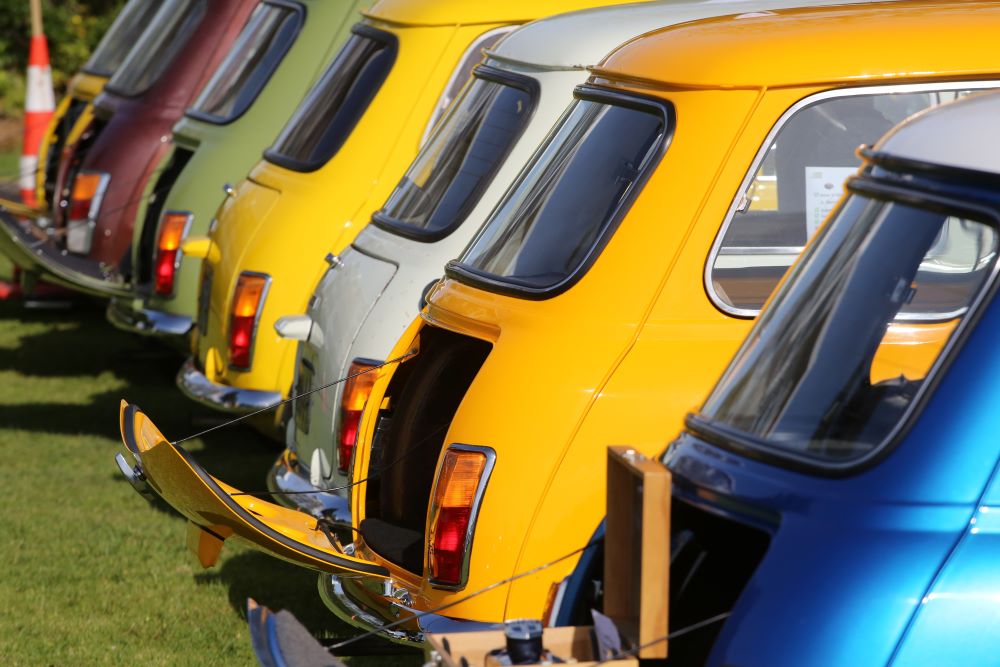 The New Zealand Mini Nationals have been hosted annually by Mini owner clubs since 1994.
Held over October Labour Weekend, the "Mini Nats" attract at least 100 Minis from all over the country (and beyond) to participate in fun, competitive and social activities including show & shine displays, rocker cover racing, district tours, navigation trials, hill climb and an awards and prize-giving dinner.
The Show and Shine display is generally held at a public venue to encourage high attendance and a festive atmosphere. Visit our Gallery for pics of past MiniNats.
The 25th NZ Mini Nationals was hosted by the Tauranga Mini Owners' Club Inc over Labour Weekend (25-27 October 2019).
The event coincided with the 60th anniversary of the worldwide release of the Mini so the itinerary included multiple opportunities to celebrate this iconic brand including a 60th birthday party.

Click here for more info on the 2019 MiniNats

The 26th Mini Nationals will be hosted by the Canterbury Mini Car Club. Originally scheduled for 2020, the event has been postponed to 2021 due to Covid 19 and the implications around venue capacity, social distancing potential, sponsorship and economic unpredictability.
Visit www.mininationals.co.nz for most up to date information on the next New Zealand Mini Nationals.